Welcome.
We work with CEOs ready to scale.
Building Process.
Scaling Revenue.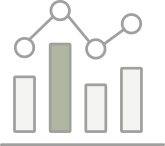 Have you reached a revenue plateau in your business?
Our ideal CEO is ready to get out of their revenue plateau or needs to invest in their entire revenue ecosystem in order to level up their organization. We help you build the infrastructure required to scale from $1-5 million to $20+ million.
Our comprehensive program engrains strategic vision and builds the processes required to scale. Plus, we empower your team to take the reigns at the end of our engagement.

Need better organizational alignment?
Most companies struggle to gain alignment between sales and marketing. Their mid-funnel activities become inefficient, the division of labor becomes blurred, and the cost to acquire customers increases. Plus, this lack of alignment bleeds into the sales to support handoff.
We focus on alignment throughout the entire customer lifecycle, so you attract, engage, and delight your customers consistently.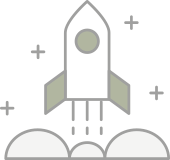 Tired of traditional sales & marketing consultants?
Traditional consultants typically promise "tons of leads," or "expert sales training" to motivate your underperforming sales team.
We work with your team to build a strategic and holistic revenue approach, where all revenue departments work together to build a high-functioning funnel from top to bottom that generate real results.
We Build Holistic Revenue Departments.
To scale revenue as a modern business owner, you have to invest in the entire revenue ecosystem and ensure the buyer's journey is successful from the first touchpoint in marketing through the sales process, client onboarding, and finally, renewal or offboarding.
1

| Modern Marketing
At House of Revenue™, marketing is more than beautiful content and email blasts. Marketing is the driving force behind your buyer's and customer's experience with your brand. At its core, marketing should drive revenue, decrease CAC, and increase the average customer lifespan by attracting ideal buyers with persona-aligned messaging, engaging your audience with valuable content, and constantly delighting your customers.
2

| Efficient Sales
Our team will build your revenue ecosystem of qualified inbound leads and supplement it with a custom sales playbook that guides your entire sales team through a step-by-step custom sales approach that creates motivation and urgency within your prospective customers and makes them ask, "When can we start?"
3

| Focused RevOps
RevOps is the glue that holds your House of Revenue™ together. An unshakeable revenue ecosystem must have a tech stack built for automation, efficiency, and visibility into key data. This implementation of technology provides the level of business intelligence required to scale revenue.
4

| Dedicated Customer Success
Customer success is about continuing to delight your buyer long after they sign the contract. We are dedicated to turning clients into advocates and leveraging happy clients to complete your revenue flywheel. Your customer success team's performance should be measured by revenue retention, customer user adoption, product-suite penetration, revenue expansion, and customer renewal.
+ Million
The average annual revenue growth of our clients is $3.2M.
% ROI
Our average clients' return on investment is greater than 1000%.
X MRR
On average, we help our clients achieve 2X MRR within 10 months.