Proven results
in the Tech SaaS industry.
Scale Your Revenue With Tech SaaS Sales & Marketing Alignment.
The Tech SaaS Dilemma
Most tech SaaS founders anxiously pour all they have into scaling the company, often without a target of being profitable, but instead chasing a number of subscribing customers and ARR. Those two items will boost valuation and attractiveness for investment and eventually acquisition, but with a desire to move rapidly, not all SaaS CEOs are primed to make the best business decisions, which hinder their plans.
Our team approaches SaaS revenue growth from a holistic standpoint by aligning marketing, sales, customer success, and automation via RevOps strategies to achieve the revenue scale you are seeking. We know the exact revenue economics modeling for subscription-based customers and the revenue infrastructure, processes, and methodologies you need to scale. Nearly 50% of our second-stage companies have been SaaS companies, and we have scaled every one of them.
4 Keys to Success When Scaling Your Tech SaaS Company

Revenue Modeling
Proven 12-24-36 month revenue economics modeling built for SaaS companies.

Client Experience
A prominent focus on the client experience from brand awareness to renewals.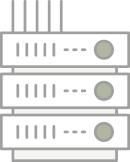 Alignment
Alignment between marketing, sales, customer success, and your Go-To-Market strategy.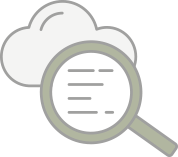 Differentiation
A competitive differentiation strategy to unseat the incumbent and take market share.
Are Your Marketing & Sales Efforts Aligned?
Before you can achieve scale, your revenue-generating departments must be aligned in terms of vision, strategy, and execution. Our revenue experts work seamlessly with your team to create company-wide synergies and maximize the results of your efforts.
One Buyer. One Funnel. Undeniable Client Experience.
Revenue Economics Modeling: Know your numbers. SaaS modeling can be achieved by knowing your highest-performing traffic sources, average revenue per customer, average sales cycle, client acquisition costs, churn rate, ramp rate of salespeople, and other marketing and sales team expenses. Modeling your growth helps you know how much your revenue growth will cost and when to increase headcount and other resources.
Competitive Differentiation Marketing: Get your brand right before driving traffic. Ensure your website creates an emotional connection with your prospective customers, and your UX and UI make it as easy as possible for people to enter into a free trial, freemium package, and clearly understand your pricing models and terms and conditions. Most of the buyer's journey can be seamless, flawless, and automated on your website. We know when to gate demos, custom pricing, and other information and when you need to make it public. Trust us with your buyer's journey and the brand and marketing tactics that drive interest and buyer intent.
Social Media:

Build loyalty and trust among your audience and customers through intentional social media interaction, social listening, and social engagement.
No Sales Hangups:

Often, too many layers exist in the sales department in SaaS models, which causes friction and frustration for the buyer. Our team knows how to streamline the sales funnel and allow your buyer's buying criteria and process to remain the top focal point and not move from rep to rep and get stuck waiting for a demo and pricing.
Sales Doesn't Stop With the Sales Team:

Our ability to build a world-class customer success department for your SaaS company will help you retain clients, increase user adoption, penetration into your product suite, renewals, upsells, and referrals.
Master Your Go-to-Market Strategy
Go-to-Market Strategy: We help you understand your buyer, competitive differentiation, product-market fit, pricing strategy, and revenue economics modeling. From there, we layer in the infrastructure, talent, processes, and methodologies for scale.
Do You Know Your Cost?
Revenue economics is all about understanding how much it will cost you to scale your business so you won't be surprised when you're still trying to break even a few months down the road. Download our SaaS Revenue Economics Template to guide you step by step through the process.
Get the Template