Corrigo, a SaaS firm specializing in Facility Management Software, struggled with an underperforming team of Enterprise Sales Directors. JLL had recently acquired the software company, but the team was not growing at the level expected by JLL. The VP of Sales was tasked with addressing the lack of growth and recognized that they were not structured to deliver the necessary leads through outbound efforts or top-of-funnel strategy.
House of Revenue® completed a deep analysis of the current sales and marketing practices and found a number of inefficiencies. The technology stack in use was extremely redundant, and many of the current sales team members did not use half of what was provided. Second, the process for marketing to sales lead handoff was inconsistent and lacked accountability. Many leads were not contacted in an appropriate timeline due to inefficient tracking.
After establishing specific job descriptions and activity goals, we worked with Corrigo management to hire 3 new team members: 2 Business Development Representatives (BDR) and 1 additional Inside Sales Representative (ISR).
The level of talent that was sourced was excellent, and we launched the new pop-up sales team in late December 2019 with 2 BDRs, 1 new ISR, and 1 existing ISR reporting directly to the House of Revenue® VP of Revenue. After completing Sales and Product training, the team jumped into their roles, building lists, profiling accounts, and working on the outbound sales plan.
When the Enterprise Sales Reps were in process with a prospect, they could not complete their own software demos in any capacity. 8 Sales reps relied on one Software Engineer, and sometimes, they could not get a meeting for a demo for weeks at a time. All sales momentum would grind to a halt, and deals would be lost. By training on how to demo the software, the reps both learned more about the software's capabilities and were also able to serve the prospect better. They became more qualified to control the sales process. In addition, the team could serve their prospects from start to finish, only engaging a Software Engineer if significant customization was needed.
We reworked all of the discovery calls and built in a plethora of questions. The goal was to create an open dialogue between the sales representative and prospect, uncovering their real needs, not putting them into a box.
The calls became more wholesome and buyer-driven. They gave the team much more opportunity to find the root of the problem. It could be something simple like no current system or something as complex as needing multiple integrations, customizations to eliminate swivel-chair. Many customers and prospects struggle with finding a system that can unify all their issues. Many discovery calls ended with having such a strong case built that the reps could use shorter software demos, showing EXACTLY what the prospect needed versus getting lost in the platform's full capabilities.
Seeing prospects move through the sales cycle faster was a huge benefit, pushing growth in multiple departments.
Within the first week of working outbound, the Inside Sales Representatives jumped in quickly, using sequences, queues, and custom messages, to book over 10 discovery and demo calls in the first week.
The Business Development Team started researching and working immediately on list building and executed a multi-touch campaign, engaging with over 100 cold leads each day. This was just the beginning of pipeline growth and a massive uptick in outbound activity.
We designed multiple vertical-specific outbound campaigns in conjunction with Marketing. One of the most significant victories was capturing the inbound leads and having a process to connect with the prospect, engage, and qualify or disqualify.
Prior to House of Revenue® processes, approximately 10% of inbound leads were engaged and passed along to become opportunities. The Marketing team brought in leads through the website, webinars, and blogs; they would go to sales representatives with minimal accountability or follow-through.
We developed and implemented new procedures and workflows, routing every inbound lead through the BDR team. Who then vetted and assigned the lead to the appropriate sales team member with a newly created deal and multiple follow-up tasks.
%
Revenue increased 200% to $5M in 10 months.
Reps
Fully trained a team of nineteen sales reps.
Appts.
In one month, a BDR booked eighty appointments.
"House of Revenue® helped me grow into a salesman who initially thought booking 40 meetings in a month was an impossible outcome. I, month over month, have hit my number and even sometimes exceeded my number. Now I can proudly say my highest month was upwards of double the 40 meetings, which I thought was impossible when I first started in my role."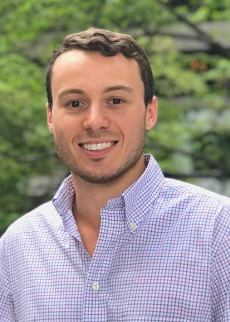 Alec Hornecker
Sales Rep | Corrigo
Inbound Marketing Audit

Lead Scoring

Sales Audit

Sales Enablement

Sales Process

Sales Strategy
Ready to scale? We're ready to help.