We're your
certified HubSpot Solutions Partner.
We Help You Attain Maximum Adoption & ROI with HubSpot.
HubSpot is a leading provider of cloud-based software for CMS, marketing, sales, and customer success. Real revenue engines are without barriers between revenue departments, and HubSpot is the right platform for our clients and us. We have built all of our revenue engines on HubSpot with the rare HubSpot & Salesforce 'combo engine' when the company truly can't get rid of Salesforce.
HubSpot provides a frictionless and seamless experience for our clients' customers because their contact record exists in the same record system throughout their lifecycle. HubSpot allows us to create high-performing inbound marketing engines attached to a beautiful new website on HubSpot CMS with a seamless flow into the sales funnel. Once the client makes a purchase, the customer success team has access to all prior notes, activities, recorded calls, and history, creating a robust onboarding and ongoing support experience.
HubSpot helps second-stage businesses scale by providing them with the right tools they need at the right time to become more efficient, effective, and profitable.
That's what we're all about.
First-Time Buyer
HubSpot is a great CRM tool, but only if it's the right fit for your organization. That's where our team comes in - we audit your current tech stack and ensure HubSpot is the right solution for you. We'll help you negotiate the best deal, migrate your existing business systems, and set up your team for success with SOPs that optimize their use of HubSpot.
In short, we take care of everything so you can hit the ground running.
Ready For Another Hub
If you're using one of HubSpot's product hubs but want to move another part of your business to HubSpot, we'll help you choose the right product level that best meets your needs and connect each of your systems.
We're able to assist you in your quest to move your marketing, CRM, customer service, or website to HubSpot.
Improve Your Usage
Let's assume you've been using HubSpot for a while. You believe it's fantastic, but it's pricey, and you've realized that you're not utilizing the program to its full potential. HubSpot has a lot of robust features that might be overwhelming for your staff to implement with their busy schedules.
We'll custom build HubSpot out into the platform that transforms your business through efficiency and alignment - giving time back to your team to work on what matters most.
Get maximum ROI through HubSpot.
Are you trying to get HubSpot set up but struggling to onboard your team?
It's no secret that getting your staff to adopt new software can be challenging. However, we can help make the transition smoother by training your staff and generating excitement for the program. We'll establish efficient and effective use of HubSpot by developing tailored standard operating procedures (SOPs) that optimize their usage of the software - setting your team up for success and increasing your ROI.
We're your
HubSpot implementation specialists.
We specialize in Marketing Hub, Operations Hub, Sales Hub, Service Hub, CMS Hub, and HubSpot Integrations.

Onboarding
Start off using the technology correctly and to its full ability.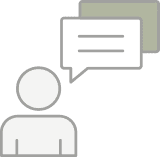 Support
Never fear; we're only a phone call away.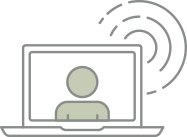 Training
Your team will be HubSpot pros by the end of our engagement.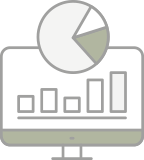 Migration
Seamless migration of your data & systems.

Automation
Maximizing your resources & aligning your teams.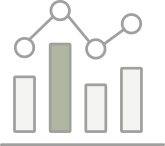 Reporting
Data doesn't lie. We'll help you build robust reporting dashboards.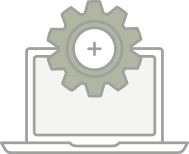 Website
Embrace the entire system by migrating or rebuilding your website through HubSpot.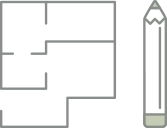 Content
Optimize your content strategy through scheduling and automation.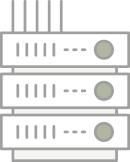 Alignment
Improve your customer experience by aligning your revenue departments with seamless communication.
Do you have the right tech stack in place to scale your business?
Selecting the right tech stack is an essential first step to take when looking to improve your revenue operations (RevOps) and streamline sales. HubSpot reports that 61% of B2B businesses leveraging technology and automation in their sales process exceed revenue expectations.
Download our RevOps Audit Checklist Template to help you see the gap between your current state and your desired future state step-by-step.
Download Now