We're not
your typical fractional support.
A Fractional CRO Is Not Enough
True revenue scale needs a true revenue team.
Holistic Revenue Strategy
Companies don't scale revenue overnight, especially not with siloed departments acting independently of each other. We view revenue scale from a holistic perspective encompassing equal parts branding, marketing, sales, customer success, and RevOps.
Modern sales and customer success teams must collaborate with marketing departments and utilize technology and automation to its full effect. The result? High-quality prospects, streamlined sales processes, more closed deals, and delighted customers.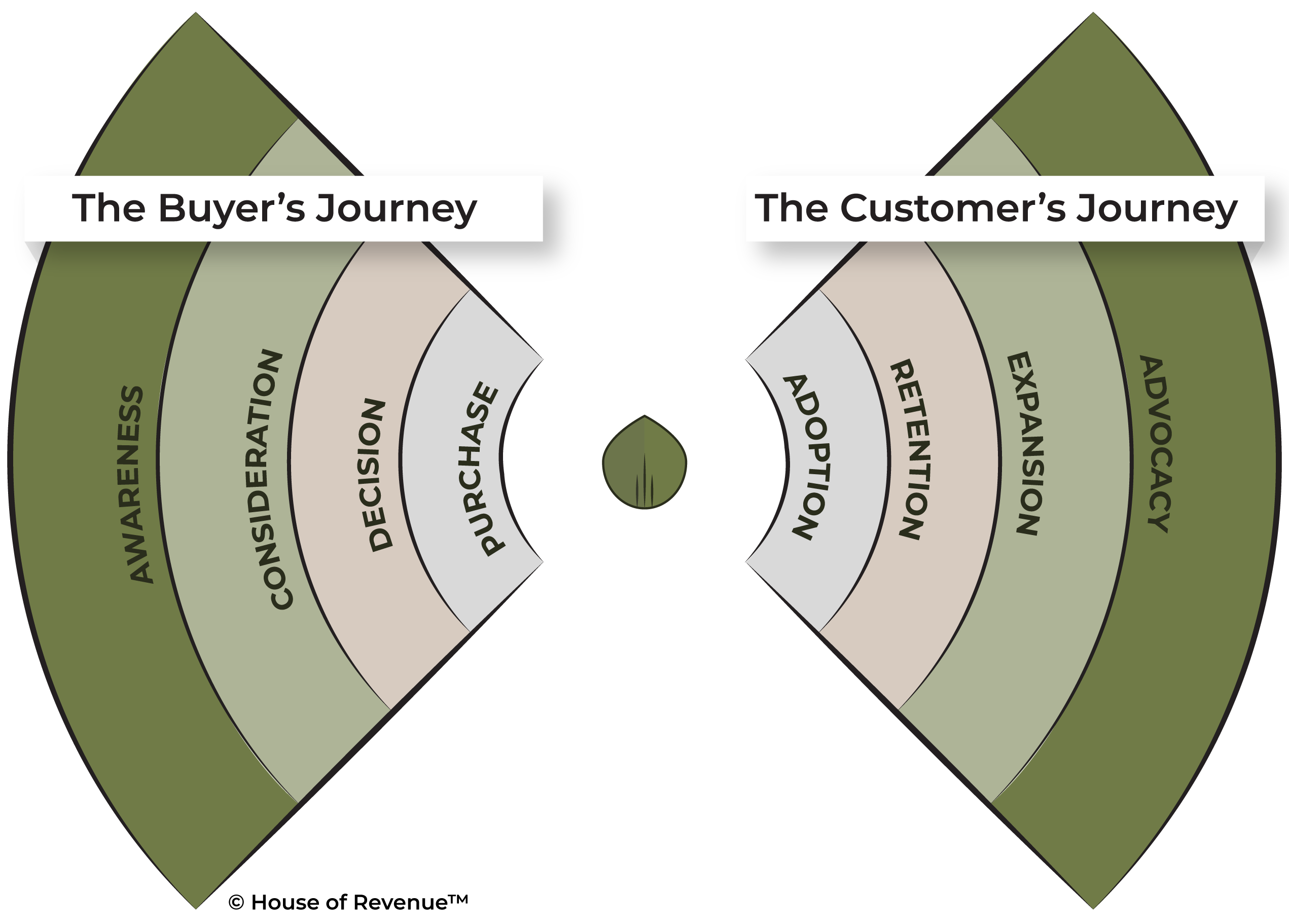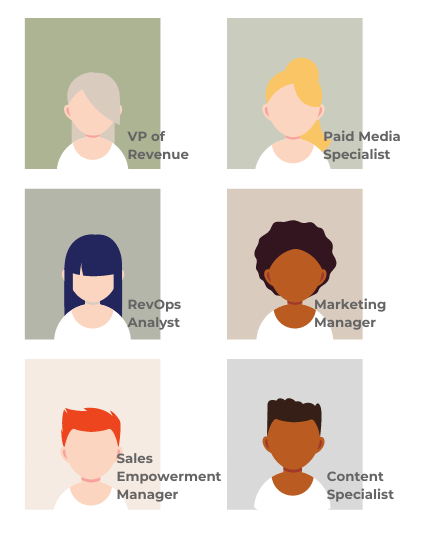 Your Fractional Revenue Team
Hiring a CRO may seem like a logical investment and first step when you're ready to scale your company. However, there are many problems with this line of thinking. The CRO role is still in its infancy, many candidates typically have a strong bias towards sales, and there is a small talent pool to recruit. Plus, once you hire a CRO, you must also build a high-performing team behind them.
Why hire a single-person CRO — who typically makes between $250k and $500k per year along with their necessary supporting cast — when you can add an entire 5-7 person revenue growth team for the low end of that salary range which has back to back proven experience in scaling companies?
We equip you with a fractional revenue growth team of 5-7 revenue experts with a 100% success rate of scaling second-stage companies for roughly $25k per month.
In 2021, we scaled ten second-stage companies with an average of $4.8M starting revenue to an average of $7.9M in 11 months, on average. The average investment made by those companies was $235,267 over 11 months, yielding a 1,125% return on investment.
In 2022, we have the capacity to serve 16 companies who are between $2M - $20M and ready to scale.
Thinking
about a fractional CXO?
Let's
Compare

Your Options
| Revenue Component | House of Revenue™ | Traditional Fractional Support | Agencies |
| --- | --- | --- | --- |
| Go-To-Market Strategy | | | |
| Brand Strategy | | | |
| Marketing Strategy | | | |
| Brand Development | | | |
| Marketing Development | | | |
| Marketing Execution | | | |
| Sales Enablement | | | |
| Sales Strategy | | | |
| Sales Development | | | |
| Sales Execution | | | |
| Customer Success Strategy | | | |
| Customer Success Development | | | |
| Customer Success Execution | | | |
| RevOps Strategy | | | |
| RevOps Development | | | |
| RevOps Execution | | | |
Scale & Growth
are not the same things.
Long-Term Scale vs. Short-Term Growth
Companies that want to grow expect results overnight without considering the costs associated with getting those results.
Companies ready to scale understand the need to align people, systems, and processes before strategizing revenue-generating solutions and executing on that strategy.
At House of Revenue™, we work with the latter — second-stage companies who have reached a revenue plateau and understand that they need to rework their revenue engine to climb the next mountain.
+

100% Second-Stage Company Success Rate
+

$4.8M Average Starting Revenue
+

1,125% Average ROI
+

2x MRR within 11 Months, On Average
+

$3.04M YOY Revenue Increase, On Average
Interested in Learning More About Our Process?
Then download the 9 Month Project Plan template we use with our clients. This same plan has helped our clients experience a 1,125% return on their investment in our services.
New for 2022, we increased the number of deliverables that will make the execution of all of our client engagements more efficient and deliver unparalleled results.
Get it Now