Proven Results
in the Professional Services industry.
Scale Your Revenue With Sales & Marketing Alignment.
The Professional Services Dilemma
When a professional services company reaches roughly $5 million in revenue, they may find themselves simply replacing lost clients with new business development efforts. Often, at this revenue marker, client attrition equals new client gain, yielding zero growth and causing a revenue plateau.
CEOs are stuck and wonder how to get past the plateau:
Do they hire more salespeople?
Do they invest in lead generation?
Should they acquire a company?
Our team approaches revenue growth from a holistic standpoint by aligning marketing, sales, customer success, and automation via RevOps strategies to achieve the revenue scale you are seeking. We're no stranger to professional services businesses. We've helped scale dozens of them in the past three years. We know exactly how to propel them past their revenue challenges, whether they're simply running out of word-of-mouth referrals, are breaking even by replacing lost clients with new client gain, or they have competition pushing them out of the game.
4 Keys to Success When Scaling Your Professional Services Company

Client Experience
Create an exceptional client experience that creates raving fans and brand ambassadors.

Niche-Focused
Get niche-focused and become an expert in a vertical, geographic area, or defined market segment.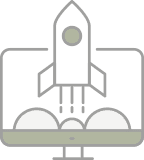 Inbound Marketing
Build an inbound marketing machine and eliminate the need for sales to prospect.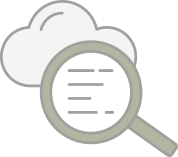 Differentiation
Know your differentiation and unique ways to compete in the market.
Are Your Marketing & Sales Efforts Aligned?
Before you can achieve scale, your revenue-generating departments must be aligned in terms of vision, strategy, and execution. Our revenue experts bring alignment to the professional services companies to maximize the results of your efforts.
Get Niche-Focused & Become an Expert in Your Field
Get Niche, Get Rich:

We've all heard the saying, but how does it work? And does it mean you can't work with anyone outside of your focus? Easy. Run a report and identify the common trends in your most profitable and easiest-to-serve clients with their vertical, geographic area, and company size. Narrow your focus to your top 2-3, identify the keywords they care about, and build your new brand strategy to communicate with new prospects effectively. And don't worry — you can still work referrals and inbound leads who are outside that focus, as long as they're still a good fit.
Inbound Marketing Machine:

Buyers will find you online. That's where they find everything! But many professional services companies haven't done the work to build a brand experience that creates an emotional connection with their audience from the very first interaction with their brand all the way through the marketing and sales funnel.
Sales-Aligned:

Your buyer will tell you exactly how to sell to them if you're willing to find out. Both marketing and sales strategies can work together to qualify interested buyers and follow their preferred way of buying, typically first through education, then building relationships, connecting emotionally, and proving you can solve their problem before they commit. Social proof, case studies, and references will be vital to your sales success, and marketing should own those sales enablement functions.
Customer Input: Listen to your customers. Engage with them, ask questions, and fine-tune your service offering to stay competitive and retain their business. Customer feedback should be your best friend as you continue to refine your offering and enhance your marketing messaging and sales pitches.
Master Your Sales Process
Train, Coach, Develop and Manage: Sales reps are vital to scaling your professional services company. But they can be extremely expensive and harmful to your brand when they don't perform. Most professional services companies have a non-sales CEO, and the reps don't have a high-performance culture energizing them. Salespeople are unique, and they need proven playbooks, training, coaching, and development before management. In other words, they shouldn't just be asked to report their numbers. They need meaningful conversations about how to succeed and an example to follow.
A Proven Sales Playbook:

Selling a service is harder than selling a product. There's nothing to demo, nothing tangible to look at or hold. It's all about experience, solving problems, and leading your clients to a powerful outcome as a result of working with you. A proven step-by-step sales process and methodology is needed to guide your team from the first call to close. In a service-based sales environment, PCE and mastering the Trust Equation in sales are vital to your sales team's success.
Understand Our Complete Methodology.
Download our Methodology eBook to learn our complete methodology & process.
DOWNLOAD NOW