VintageView was founded in 2001 in Castle Rock, Colorado, with the mission to provide innovative wine-racking solutions and cultivate inspired growth in their people.
During their 2017/2018 business year, their market grew increasingly competitive, and they struggled to grow revenue.
The CEO soon recognized that there were some significant roadblocks within his company:
The 3 inside sales reps lacked sales effectiveness and weren't driving the maximum potential revenue on each opportunity.
He noticed that their systems and processes weren't documented or built with much rhyme or reason other than "this is the way we've always done it."
He wanted to grow and scale VintageView but wasn't sure how to achieve his goals. Plus, the company had three years left on its patent, and he knew something needed to change if they were going to capitalize on the remaining time.
VintageView hired House of Revenue® to help the CEO achieve his vision of scaling the company and growing its revenue.
We started our process by analyzing 3 years of sales revenue numbers across all divisions by state and territory: e-commerce, residential, direct commercial sales, and dealer sales.
Within a week, we noticed that assigned quota and territory market opportunity discrepancies were causing the roadblocks. To tackle these inconsistencies, we:
Within 9 months, House of Revenue® was able to accomplish the following as the fractional VP of Sales:
Developed a systematic approach to driving revenue by working alongside the company's management team (operations, finance, product, and marketing).
Hired and trained several new sales team members, including a sales coordinator, three sales development representatives, and two account development managers.
Recruited and onboarded a Director of Sales to replace House of Revenue® when our engagement ended.
Once onboarded, we partnered with the new Director of Sales on a part-time contract to continue driving growth. We also tackled additional projects for the CEO on the dealer (channel) side of the business and converted the CRM system froWe concluded services at 16 months, but we continue to provide sales training as needed.
VintageView experienced multiple record-breaking months over the first year of business with our partnership, including topping the company's all-time highest-grossing revenue month in history across all lines of business.
During 2019, the sales team consistently exceeded their quota and increased revenue by more than 130%, 5% above the 2019 corporate goal.
The sales culture at VintageView has turned into a culture of high-performance, comradery, competition, friendship, and consistent quota-crushing behavior.
Million
Grew corporate revenue from $9.7M to $12.6M in 16 months.
%
Sales team revenue increased by 130%.
New Hires
Hired and fully trained eight new team members.
"I had the pleasure of meeting Mary last Spring. Our company hired her to review our current status and see where we could improve. There were a lot of changes over a few months that were advantageous to our small team, and I knew she was truly onto something. Almost 12 months later, the success we have experienced can directly lead back to what Mary and her team brought to the table. Her energy is infectious, and her ideas are outstanding. Mary helped structure our sales organization to be more efficient, purposeful, and team-oriented. Mary believed we could, and we crushed it! I would welcome the opportunity to learn more from Mary in a heartbeat."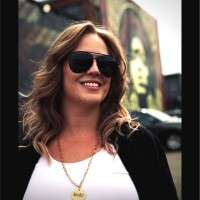 Katie Betsworth
Lead Account Development Manager | VintageView
Lead Scoring

Recruitment

RevOps

Sales Audit

Sales Enablement

Sales Process

Sales Strategy