We build
processes to improve customer experience.
Scaling Revenue Doesn't End With The Sales Department.
Advocates
are the best marketers.
Defining
Customer Success
Customer Experience
Customer experience, CX, refers to the feelings and opinions of your customer throughout their relationship with you, from the first touchpoint with marketing to the sales process and new customer implementation, and through ongoing customer support.
The customer experience can further expand into how they use your product or service and how it improves their lives — specifically, how it solves their problems — and allows them to achieve outcomes they couldn't previously achieve without you. Delighted customers become brand ambassadors and often refer trusted relationships within their network to your brand.
We develop your customer experience by following the bow tie funnel, ensuring your customer is taken care of every step of the way through:
Awareness, Consideration, Decision, Purchase, Onboarding, Adoption, Retention, Expansion, and Advocacy
Customer Success
Customer success is the relationship between your customer and a representative from your company who is dedicated to ensuring your customer achieves desired outcomes from using your product or service. Your customer success team's performance should be measured by revenue retention, customer user adoption, product-suite penetration, revenue expansion, and customer renewal.
Customer Service
Although vital to the success of the overall customer experience, customer service and tech support are not typically held to performance goals for retaining or expanding revenue. They exist to support the customer success and account management team with customer concerns, issues, tech support, and other product or service issues that may arise. They act in an operational role and support the customer's needs at a granular level to ensure their ability to use the product or service to its full potential.
These team members are often measured by NPS scores, ticket time to resolution, and other quantifiable service metrics such as exchanges, refunds, and return of merchandise.
Continue

to Delight Your Customers

Our team will audit all facets of your customer experience, including the roles, responsibilities, and current performance metrics of the customer success, account management, customer service, and operational support teams.
Tap into
existing unsold revenue.
Our gap analysis identifies three key areas of improvement to help you accomplish the following:

Customer Satisfaction
Increase overall customer experience and customer NPS scores.

Revenue Expansion
Identify up-selling, cross-selling, and revenue expansion opportunities with your customer base.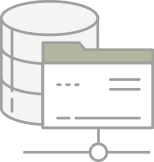 Strategic Processes
Redefine the operational process flow from new customer onboarding and implementation through customer retention, expansion, renewal, and/or offboarding.
Learn Our Process & Build Your House Today.
Fun Fact: Most of our clients have millions of dollars of revenue waiting to be sold in their existing customer base. One of the quickest paths to increasing your ROI is developing strategic account plans for each client, leading to a significant increase in profitable revenue.
DOWNLOAD EBOOK